Where to purchase a roofing nail gun in china or in the world?
Zhejiang Rongpeng Air Tools Co., LTD is a vertically integrated professional and porformance roofing nail gun manufacturer in the world. We provide Design, Development, Sales and service to all our customers.
Why choose us:
With our main focus in Industrial Air Nailing and Stapling tools, High Level Paint Spray Guns and Professional Grade Assembly Air Tools. With more than 22 years of hard work from our management team and dedicated staff, our company has reached the highest standard in Manufacturing, Exporting, Scientific and Technological Development of several grades of air tools from standard level, mid level as well as high level tools in China.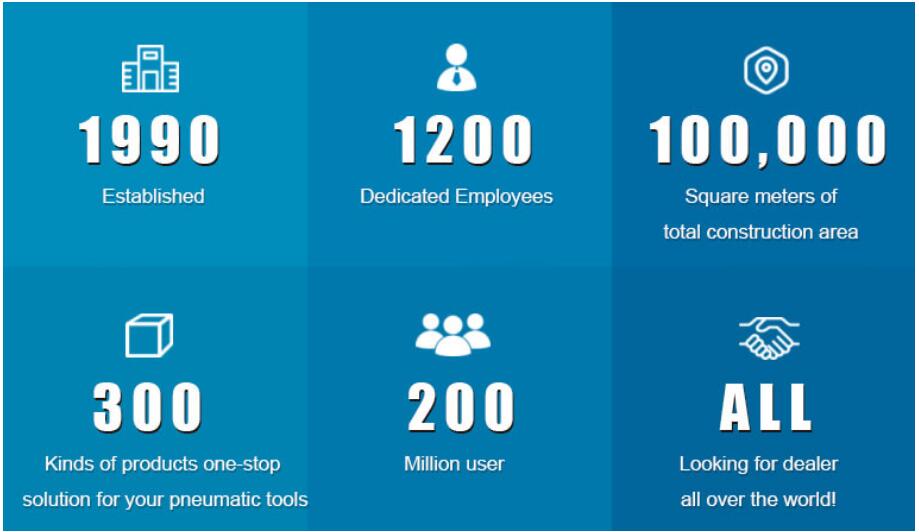 Rongpeng has the one step purchase for all type of nailer , the rongpeng's roofing nail gun is very popular sales in the US nd EURO and so on, the roofing nail gun drives nail 19mm (3/4") to 45mm (1-3/4"), If feature a die-cast aluminum housing and a comfortablehandle for optimal control and comfort, even during extended use.It is well balanced for stability, and ergonomically designed with a longer handle for ease of operation. It also features a hardened driver blade for longerlife, and economical air consumption with low noise. This air powered nailer is specifically designed for professional work.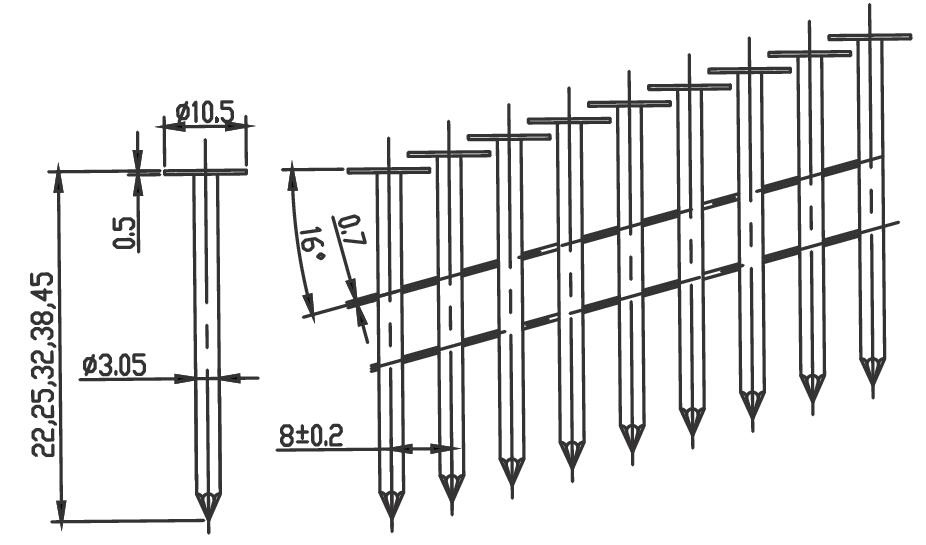 ROOFING NAIL GUN drives nail 19mm (3/4") to 45mm (1-3/4")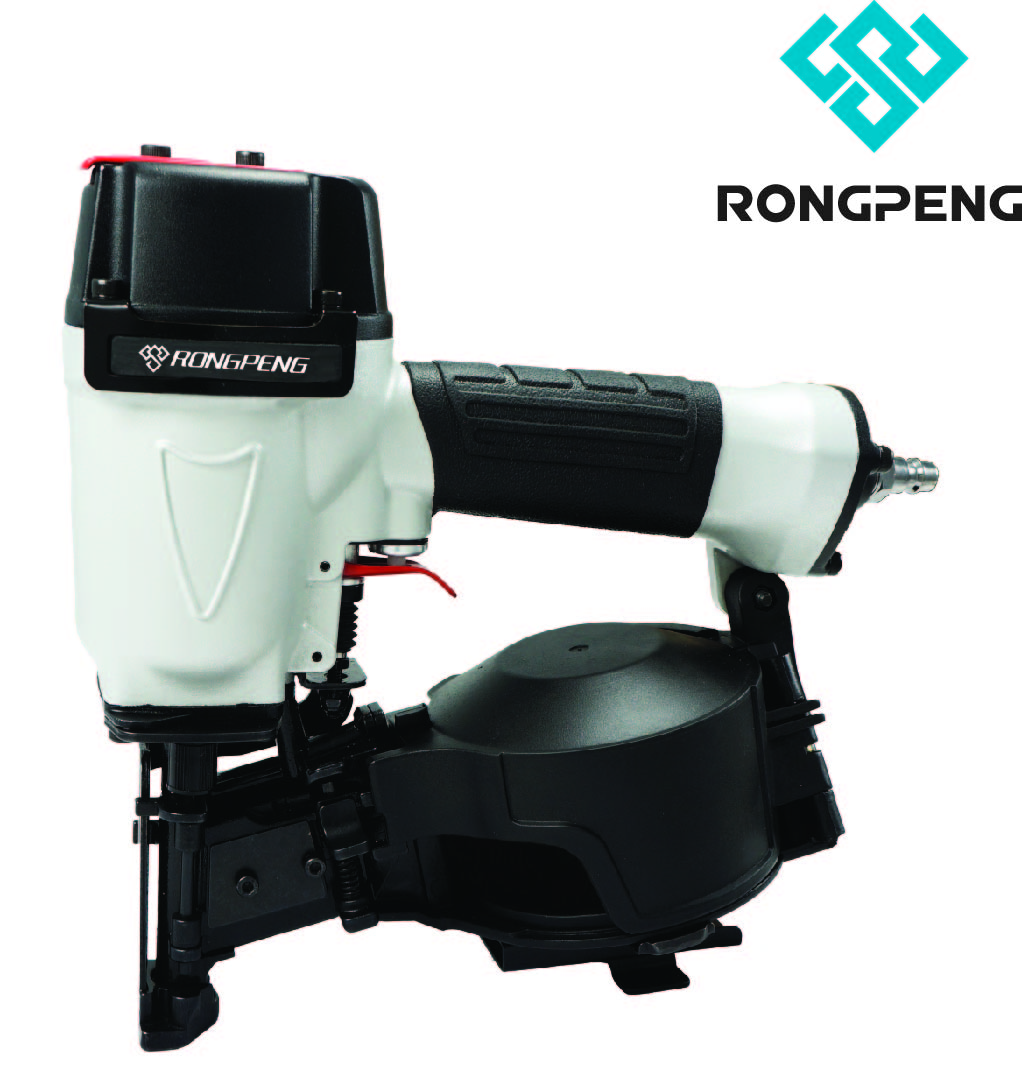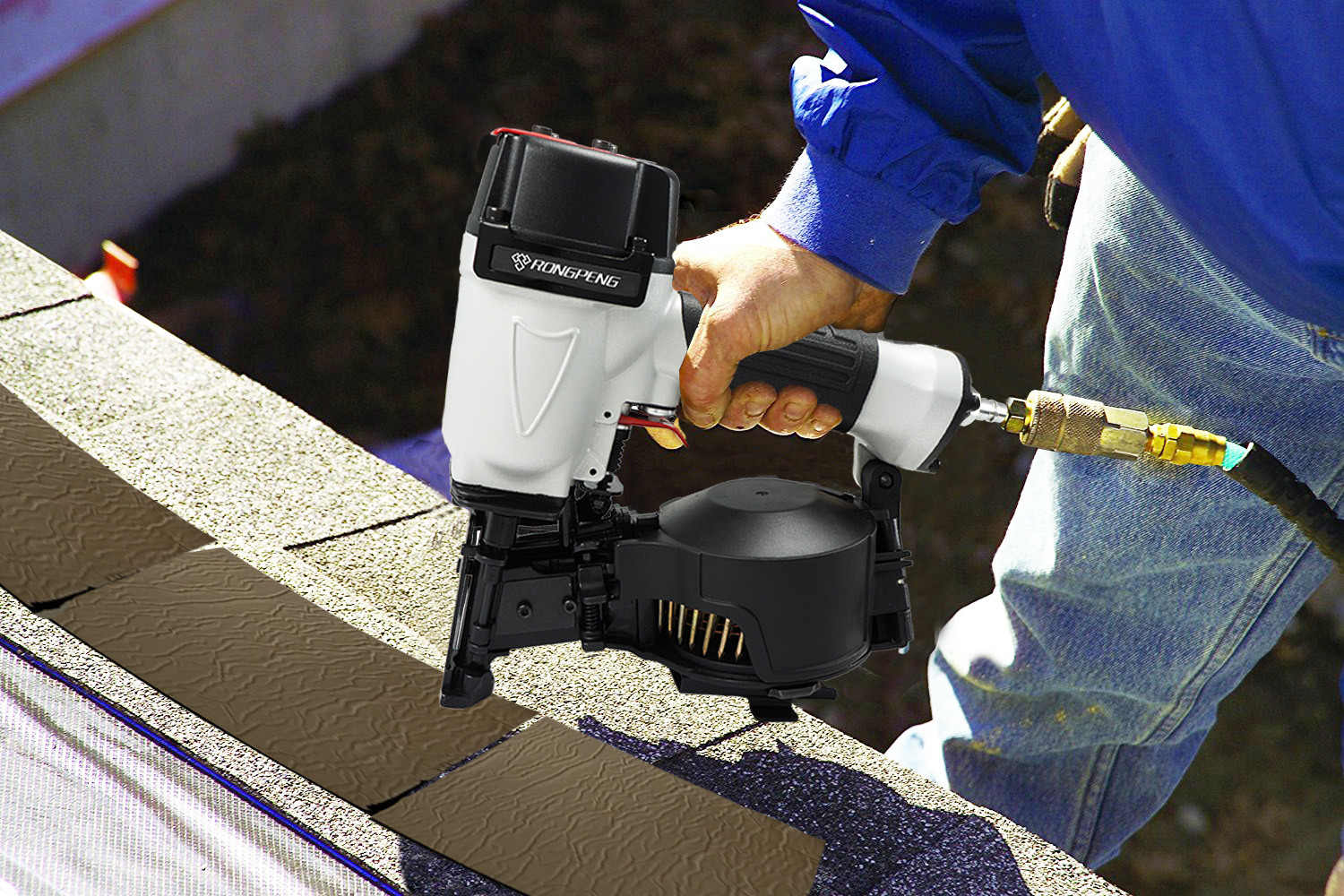 For asphalt and fiberglass shingle nailing,for both new roofs and reroofing.
FEATURE DESCRIPTION:

• Heat treated aluminum Housing -extra heavy duty industrial design.

• Comfortable over-molded rubber grip.

• Single-action side-load high-capacity magazine that holds up to 120 coil nails and reduces downtime.

• Dual carbide inserts for durability.

• The tool drives 3/4-Inch to 1-3/4-Inch Coil Roofing Nails.

APPLICATION:

Roofing,Exterior drywall,Insulation board,Vapor barrier installation,

Vinyl siding,Fiber cement applications.



| | | | | | |
| --- | --- | --- | --- | --- | --- |
| Model | Dimension | Weight | Operating Pressure | Max.pressure | Load Capacity |
| CN45RC | 283×280×116mm | 2.52kg(5.52lb) | 70-110psi(4.8-7.5bar) | 120psi(8.3bar) | 120pcs |