The right fastener can double the lifespan of your pallet nail gun

Every pallet user has experienced fastener failures at some point.
Putting a nail or screw into a wooden pallet sounds simple enough, but it can actually get quite technical. When there is a failure, a good set of photos is often enough for an engineer to identify if the problem is the fastener or something else entirely.
After choosing the right fasteners at that time, you also need a correct coiling nail gun
Pallet nailers look and function very similar to a framing nailer - the only difference being these special nail guns are designed for industrial applications, such as building and repairing pallets and crates. Typically available for use with coil nails, there are also a few strip nailers available for pallets and crating - such as the RONGPENG MCN80.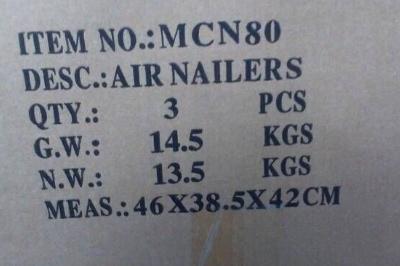 The biggest difference that separates a pallet nailer from other types of nail guns is in its intended use - for industrial and manufacturing applications. Whereas a framing nailer is typically found on a construction site, pallet and crating nailers are typically found in warehouses or high-production facilities. These heavy-duty tools are built for high-volume use - built extra tough to handle the rigors of frequent, repetitive use for several hours at a time. Some pallet nailer variations, such as the RONGPENG MCN80, are built with specific lifespan in mind. The RONGPENG MCN80 is an identical tool to the popular RONGPENG MCN80, High cost performance, able to take up several hours of continuous work.
RONGPENG Coil Nail Gun is a relatively new market brand-but don't be fooled by it, the quality and integrity of these tools are high. Get the quality and durability of other famous brands-a fraction of the cost. Choose between RONGPENG MCN55, MCN70, MCN80 or MCN100-this model will not disappoint your hopes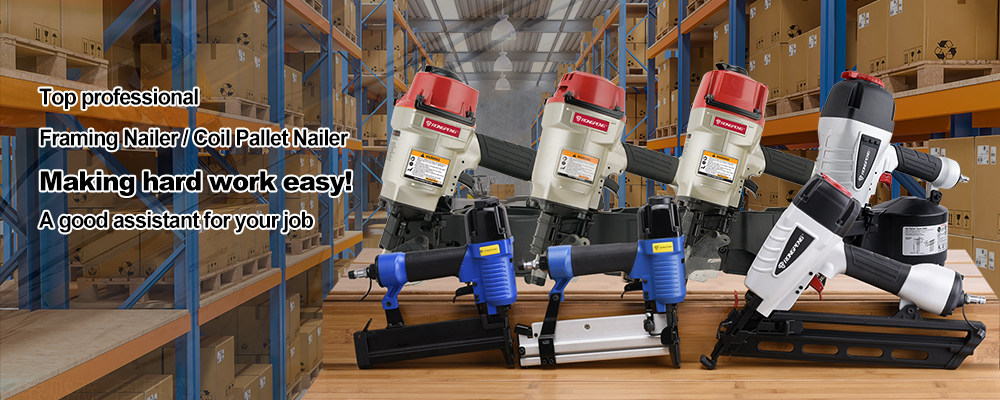 In every corner of the world, a familiar name for frames, pallet nails and roofing- RONGPENG offers a series of time-tested and industry-proven pallet and crate nail guns. Choose between RONGPENG MCN55, RONGPENG MCN70, RONGPENG MCN80, RONGPENG MCN100. With tools that can be used for 1" to 4" pallet nails, more and more manufacturing operations will have a RONGPENG pallet nail gun.