With the increasing use of spray guns, the application scenarios are becoming more and more extensive. Many spray guns need to replace the cup during use.
Different types of spray guns have different matching threads,It is very important to choose a correct and suitable mating thread.
The adapter thread of R500 and R830 are Internal Thread M16x1.5,like the picture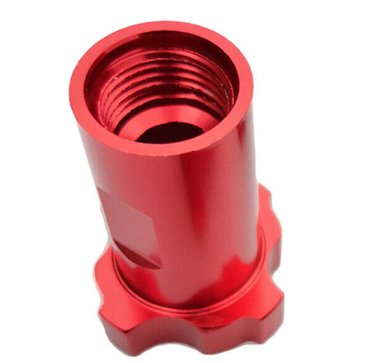 Internal Thread is also called Female Thread,So seeing that it is a female thread can be used with confidence.
The adapter thread of R807 is External Thread G3/8"-19.
R807 is new product,it belongs to High Efficiency Reduced Pressure Technology Spray Gun.The Desired pattern,volume of fluid output and fine atomization can easily be obtained by regulating the pattern adjusting knob,fluid adjusting knob and air adjusting knob.The ergonomic design ensures comfortable working.R807 spray gun used for Automobile painting and refinish painting carpentry decorative painting yacht and boat building,suitable for water-based paint spraying.
R807
Type of Feed:Gravity
Standard of Nozzle:1.3mm
Operating Air Pressure:2.0bar
Pattern Width:Width:50-70mm,length:260-320mm
Spraying Distance:200mm
Paint Capacity:600cc