Framing Nailer For Joists
RONGPENG RHF9021 Pneumatic Strip Framing Nailers application for Joists,Designed For Professional Framers,It's also for Framing,Rafters,Soffits,Stairs,Sheathing,Crating,Fences And Decks.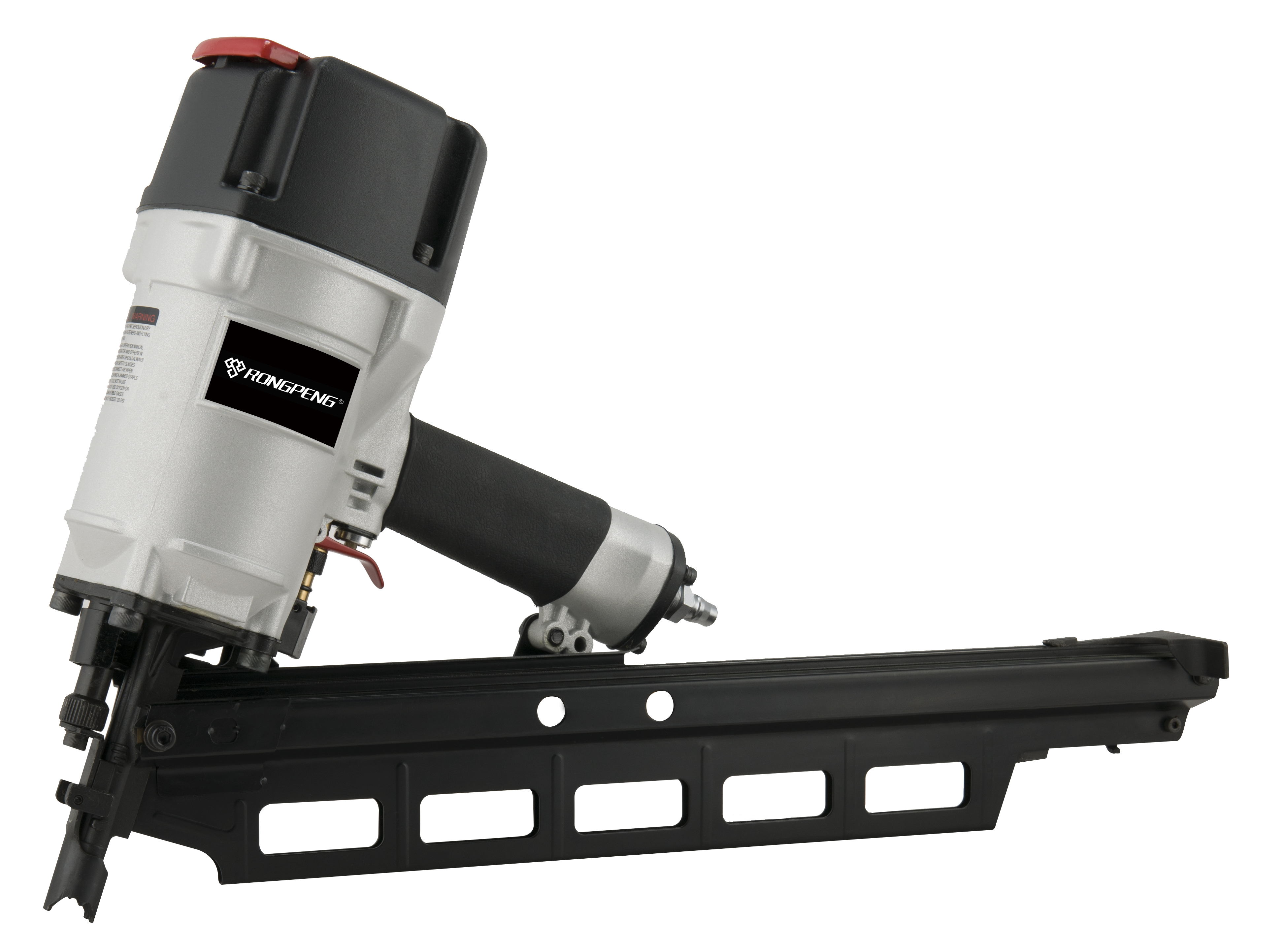 Product Function
The round head framing nailer RHF9021 drives nails 21 Degree 3-1/2", it can be widely used for floor and wall framing, truss /window build-up, subflooring and roof-decking, wall-sheathing, mobile home and modular housing construction.
Product Information
Model No.: RHF9021
Dimension: 526x355x132 mm (20.70"x13.97"x5.19")
weight: 3.99kg(8.79Ib)
Required Pressure: 80-120PSI(5.5-8bar)
Max.Pressure:120PSI(8.3bar)
Nail Capacity: 2x30PCS
Range: 2" – 3-1/2"
Shank: .113 - .131