Air Tool Impact Wrench for Car Repair
It's more than likely you're shopping for a cordless impact wrench if you plan to use it for your car. Unless you're planning to invest into an air compressor for your garage, a cordless unit is the way to go. But regardless of the type of impact wrench you're planning to buy, there are several features to consider.
The first and arguably most important specification is the maximum torque the impact wrench has to offer. The higher the torque an impact wrench offers the more versatile and capable it is.Rongpeng air tool impact wrench R901 is the very fit for repair a car, see below rongpeng R901
Regardless of whether you're purchasing a corded or cordless impact wrench, you'll want to check its weight. Naturally cordless units will be heavier due to their battery, but you should set yourself a guideline on what's tolerable. The longer you use a heavy impact wrench, the more tiring it gets.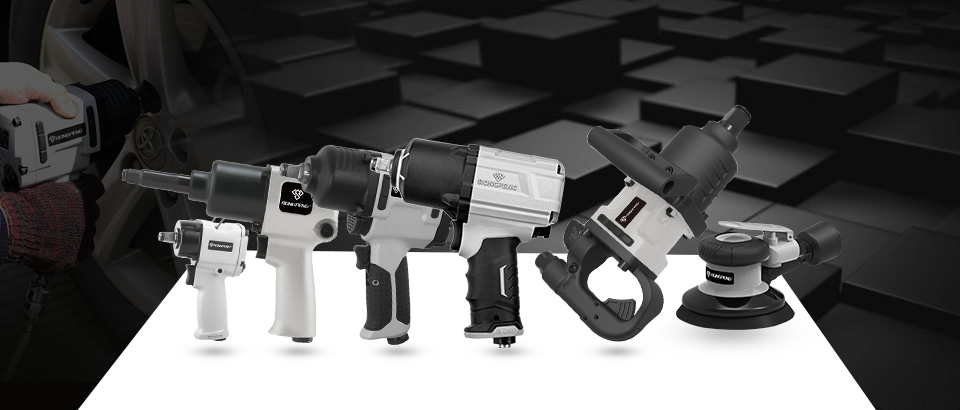 Depending on what you plan on using the impact wrench for, you may be able to sacrifice torque for size. A smaller torque wrench will allow you to get into tighter spaces, which is something to keep in mind if your job calls for that.
The drive/socket size is important and you'll want to make sure you get what you need. The most common is 1/2 inch, followed by 3/8 inch. Again, purchase a socket set designed to be used with impact wrenches to complete your kit.
Some impact wrenches will have torque adjustment, which allows you to control the torque it outputs. This feature can come in handy on certain jobs, especially when you don't want to overtighten a specific nut or bolt.
Comfort should also be something you take into consideration, especially for longer projects. The last thing you want to do is get an impact wrench that isn't comfortable to hold or grip. Look for ergonomic handle grips or even anti-vibration features to reduce strain on your hand.
Lastly, like most power tools, you'll want to make sure the manufacturer offers some form of warranty with the impact wrench. One- to two-year warranties are pretty standard, although more expensive impacts will offer three-year or even a lifetime warranty.