1 Inch Impact Wrench Which Country Manufacture?
1 Inch Extension Anvil Impact Wrench in china manufacture, and sold for allover the world,
First of all, please give us a general introduce about our company:
1、SINCE 1990
2、100000 SQUARE METERS
3、1200 EMPLOYEES
4、2,000 MILLION EXPORT VOLUME IN 20 YEARS
5、EXPORTED TO 119 COUNTRIES
6、Over 400 MODELS
AIR TOOLS 4,000,000/YEAR
AIR SPRAY GUN 5,000,000/YEAR
AIRLESS PAINT SPRAYER 300,000/YEAR
AIR NAILER 3,000,000/YEAR
7、ISO9001,ISO14001 ,BSCI SA0008
8、GS & CE & UL & ETL
More information about the 1 inch pneumatic air impact wrench features qualities that make this tool attractive to many consumers. It comes in a compact size and weighs less compared to most impact wrenches especially since the power source of this tool comes from the air compressor.
Therefore, a small and lightweight tool allows you to work more freely and with ease. This is highly beneficial especially at times when your work requires you to maneuver at certain angles.
At the same time, it also reduces signs of fatigue and strains on your hands and wrists. Hence, you'll be able to work for longer periods without getting tired. Also, it doesn't take up too much space on your garage.
It also requires low maintenance compared to other types of impact wrenches and does not come with motor features unlike its electric counterpart. Motor parts are more prone to wear and tear especially with frequent and heavy use. This also means may possibly have to spend more on repairs and maintenance in the long run.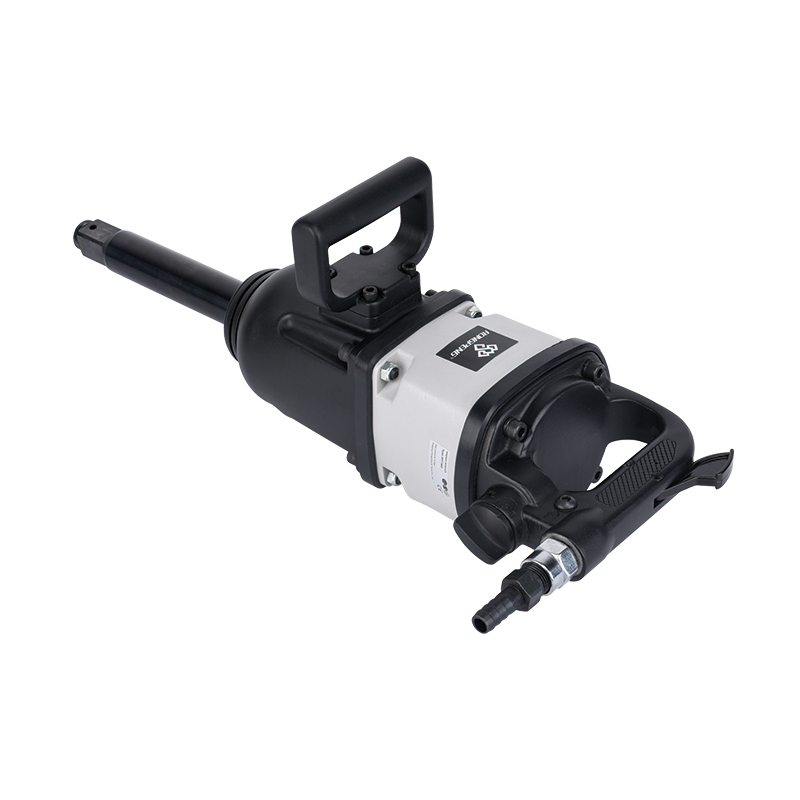 more information to contact with us:
rongpeng@rongpeng.com
Tel.:8657682448401